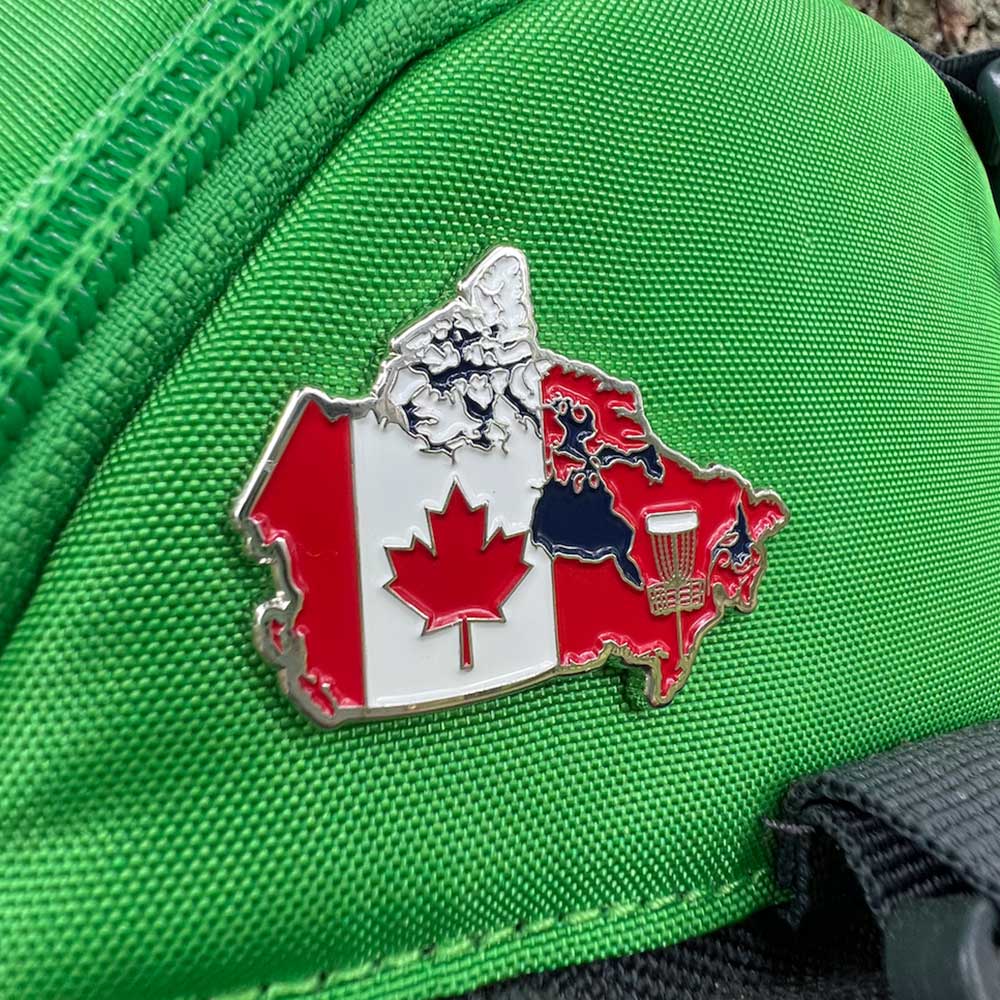 Canada is voted the 3rd best country for disc golf with 786 disc golf courses and always adding more! Enjoy this Canada Disc Golf pin to represent your country or commemorate your time playing in Canada. It looks beautiful on all disc golf bags!
Hard enamel metal pin
Bright Nickel color surface with a glossy finish
Double

Butterfly Clutch
Measurements: 1.5"

LOCKING: Get a set of locking metal backers to keep your pins safe and secure on your bag! These click into place on the metal pin post and will not fall off or come loose. To release the backer, hold the smaller end with one hand and the larger bottom with the other and pull on the small end. This will release the backer from the pin post. YOU WILL RECEIVE BOTH - LOCKING AND METAL BUTTERFLY WHEN YOU PURCHASE LOCKING BACKERS.
Metal Butterfly: Butterfly backers are great for clothing and hats. With the metal butterfly post clutches, you'll be able to comfortably wear your Disc Golf pins on your shirt, hat, and etc.