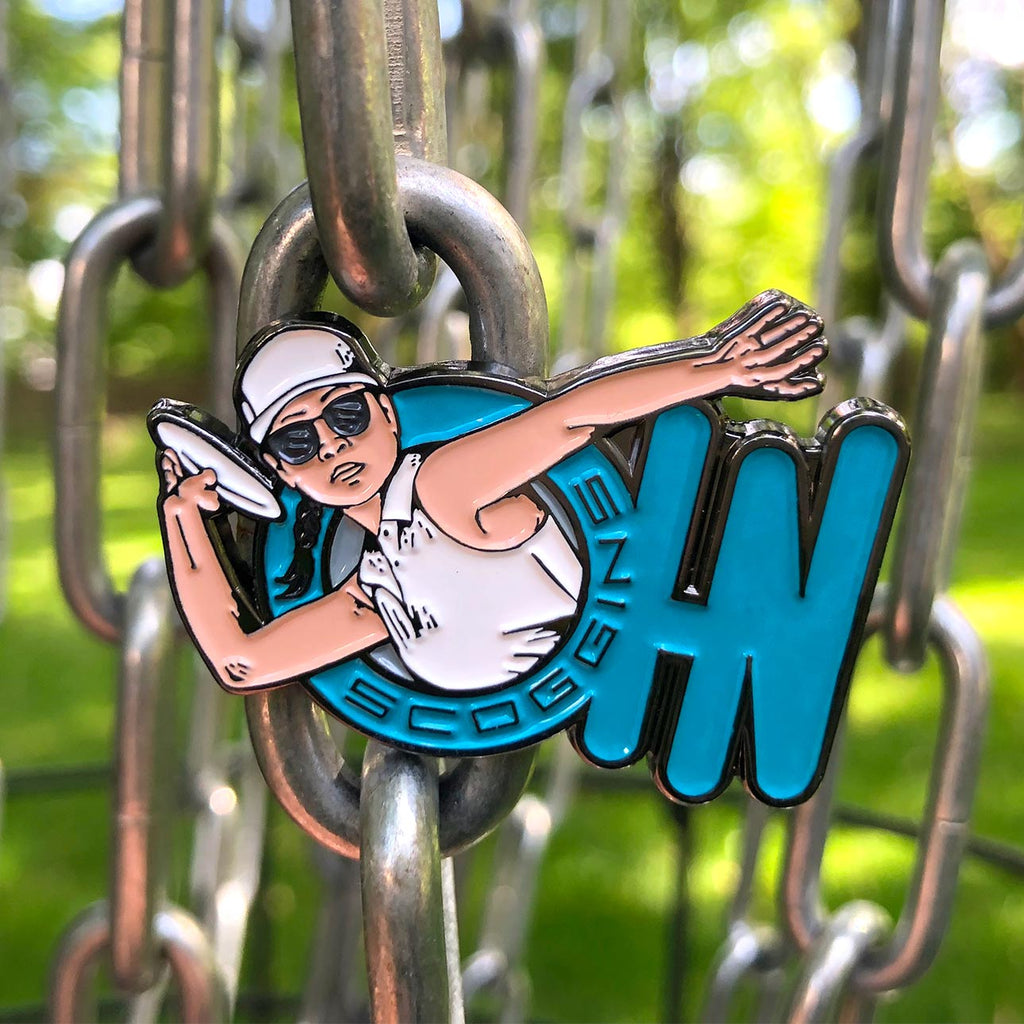 Ohn Scoggins Disc Golf Pin
Introducing the Ohn Scoggins Series 1 Player Disc Golf Pin. Ohn's sunny personality is not to be outshined by her bada** disc golf abilities!  Known for her beautiful forehand throw, Ohn Scoggins is currently ranked #4 female professional disc golfer in the United States and #2 Global Masters. She began playing disc golf in 2010 and quickly began climbing the ranks of the best in the world. Ohn was born in Laos but now lives in California when she's not on the road competing.  
A portion of the proceeds from each pin sale goes directly to Ohn to support her disc golf season. 

The Disc Golf Pin has a double metal butterfly pin back so you can safely secure it on your disc golf bag, shirt, hat, etc... 
Soft enamel metal pin
Dark Nickel surface for a glossy finish
Double metal clutch backing
Measurements: 1.6"
If you'd like to support Ohn another way, please consider her limited edition Good Vibes Only Disc Golf Pin here 
LOCKING: Get a set of locking metal backers to keep your pins safe and secure on your bag! These click into place on the metal pin post and will not fall off or come loose. To release the backer, hold the smaller end with one hand and the larger bottom with the other and pull on the small end. This will release the backer from the pin post. YOU WILL RECEIVE BOTH - LOCKING AND METAL BUTTERFLY WHEN YOU PURCHASE LOCKING BACKERS.
Metal Butterfly: Butterfly backers are great for clothing and hats. With the metal butterfly post clutches, you'll be able to comfortably wear your Disc Golf pins on your shirt, hat, and etc.