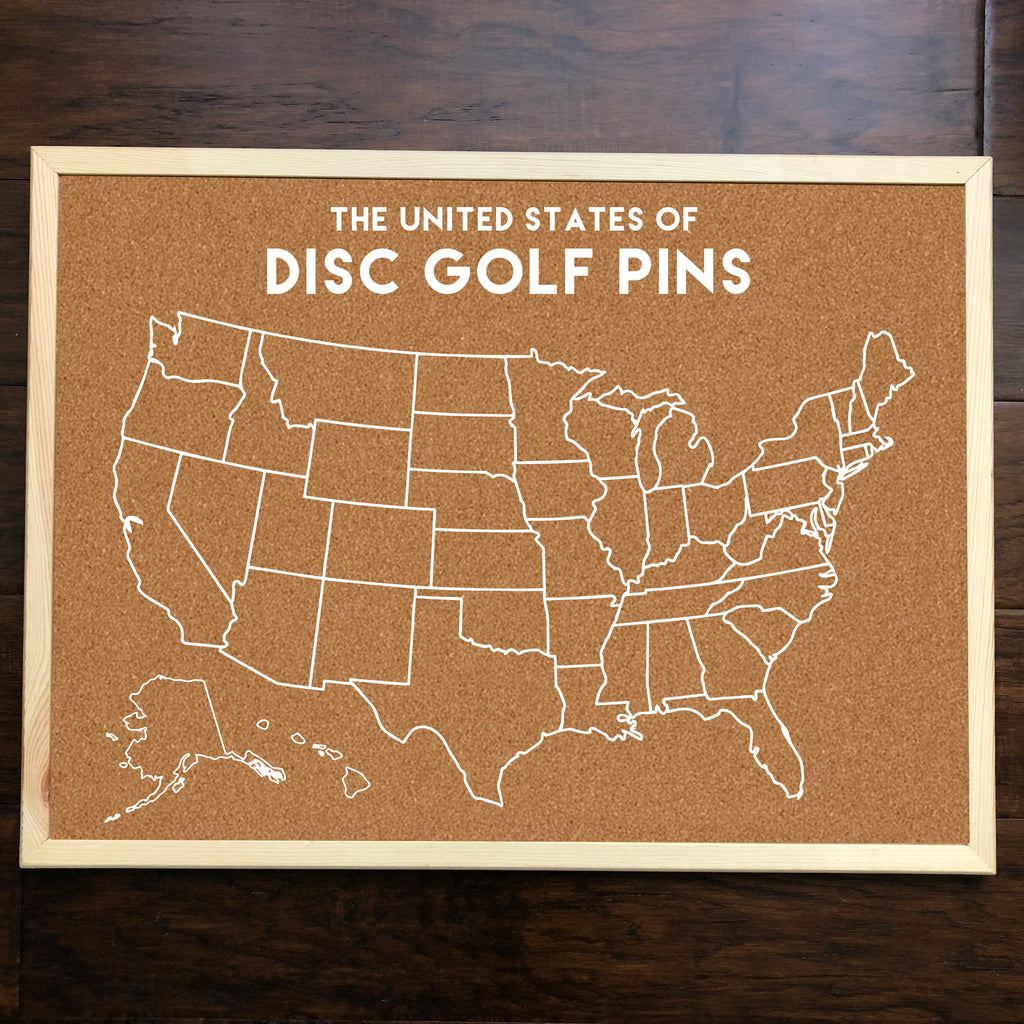 United States of Disc Golf Pins - Custom Corkboard
SHIPS IN 3-4 WEEKS (mid-October) Keep track of every state that you've played disc golf in with this unique disc golf corkboard. 
We can customize the words on the board to be whatever you would like. Put your requested customization in the NOTES section of your order. 
Framed Cork Board
Measurements: 17" x 24"
Vinyl adhesive cutout of the USA applied to cork board
FREE SHIPPING ON ORDERS OVER $35 (normally $25 for shipping)

NOTE: All state pins do NOT fit exactly into the state outlines. NO PINS INCLUDED. Free shipping does NOT apply to cork board orders because it is an oversized item. 
LOCKING: Get a set of locking metal backers to keep your pins safe and secure on your bag! These click into place on the metal pin post and will not fall off or come loose. To release the backer, hold the smaller end with one hand and the larger bottom with the other and pull on the small end. This will release the backer from the pin post. YOU WILL RECEIVE BOTH - LOCKING AND METAL BUTTERFLY WHEN YOU PURCHASE LOCKING BACKERS.
Metal Butterfly: Butterfly backers are great for clothing and hats. With the metal butterfly post clutches, you'll be able to comfortably wear your Disc Golf pins on your shirt, hat, and etc.