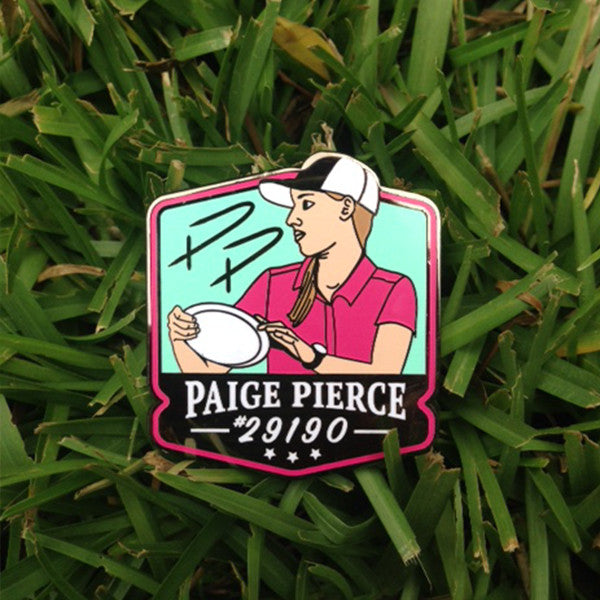 Paige Pierce Disc Golf Pin - Series 1
Paige Pierce is an amazing female Disc Golfer - recently becoming a 4X World Champion. Support Paige with your very own Paige Pierce Disc Golf Pin! A portion of the proceeds from every sale of her pin goes directly to Paige Pierce to support her touring season.
Hard enamel metal pin
Gun metal color surface with a glossy finish
Limited Edition
Double Black Rubber clutch backing
Measurements: 1.7"


LOCKING: Get a set of locking metal backers to keep your pins safe and secure on your bag! These click into place on the metal pin post and will not fall off or come loose. To release the backer, hold the smaller end with one hand and the larger bottom with the other and pull on the small end. This will release the backer from the pin post. YOU WILL RECEIVE BOTH - LOCKING AND METAL BUTTERFLY WHEN YOU PURCHASE LOCKING BACKERS.
Metal Butterfly: Butterfly backers are great for clothing and hats. With the metal butterfly post clutches, you'll be able to comfortably wear your Disc Golf pins on your shirt, hat, and etc.